Zipper
Main function: reseal the dog treat packaging. The picture is shown as a side zipper which does not spoil the aesthetics of the front of the bag.
TinTie
The dog treat packaging bags need resealable. Applicable to various bag types. since the side gusset bag cannot be installed with zippers, it can only be resealed with tin tie.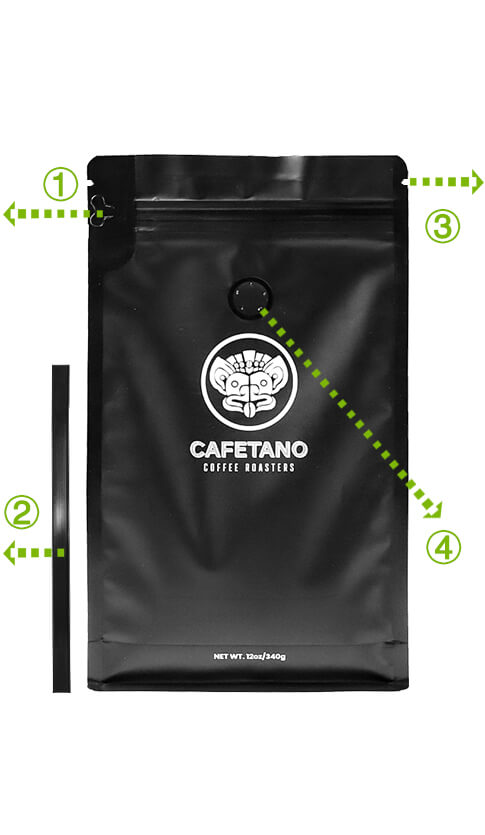 Easy Tear
Allow your customers to quickly open dog treat packaging bags without the need for scissors.
One-way Degassing Valve
Some dog treats packaging bags need to have controllable air permeability, so as to ensure that the pet food is dry and not deteriorated, but at the same time, it is necessary to prevent water vapor in the air from entering the packaging bag. A one-way air valve does this job well.